Countering populism through active European citizenship!
We-Europeans aims to strengthen advocacy for European citizenship and for a Europe, in which inclusion, tolerance, justice, solidarity and non-discrimination prevail. This means to encourage standing-up for the European Union's fundamental values: respect for human dignity and human rights, freedom, democracy, equality and the rule of law.

Populism and political alienation are threats for all democracies in Europe. And countering populism is a challenge for political and civil society actors, educational staff, journalists and others who are confronted with populism in their professional lives, but also for European citizens who face populism in their private lives. We-Europeans gives support to both target groups.
---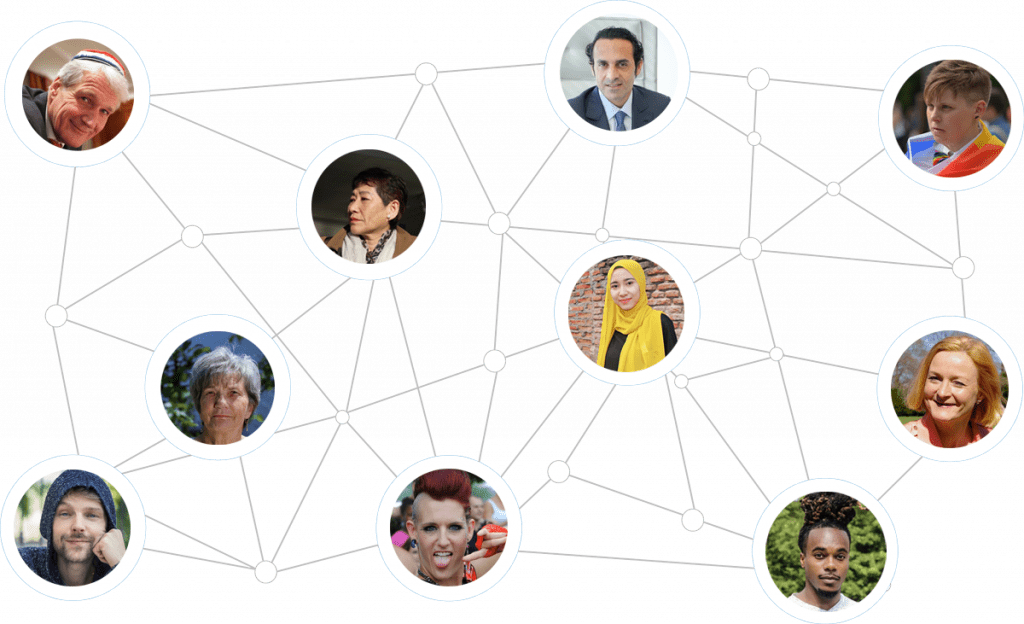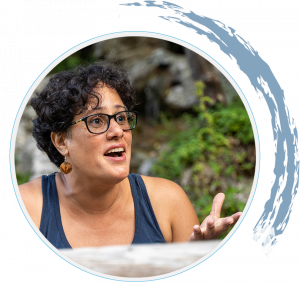 People who are confronted by populism in their everyday lives. In the current politically heated atmosphere, almost every conversation becomes political at some point, be it about the latest Corona regulations, the closure of schools, consequences for the workplace, etc. We-Europeans gives:

Knowledge: Thematic blog articles and information, fact check, explanatory videos about the EU and its achievements
Support: Discussion and argumentation aids, a series of interviews about European Citizenship, further resources
Actors from education, politics, media, science and civil society to exchange and develop transnational and interdisciplinary strategies against populism. The aim is to formulate common European answers to a common European problem. This should happen through networking in the form of a community of practice, through exchange, mutual learning and directed learning content in a toolbox including a MOOC, which serves concrete needs, takes up new scientific findings and considers creative, new approaches to solutions.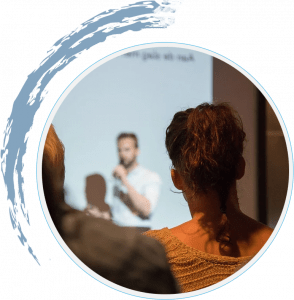 News
We-Europeans Workshop, June 13-15, 2022 in Leipzig, Germany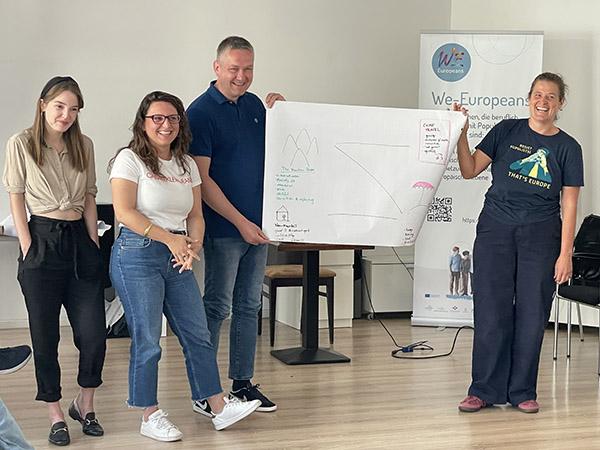 The We-Europeans workshop that took place from 13 – 15 June 2022 in Leipzig, Germany, gave background information on populism and populist rhetoric, practical tips and possible methods for countering as well as space for exchange and networking among the 30 participants from seven European countries.
---
How populist are you?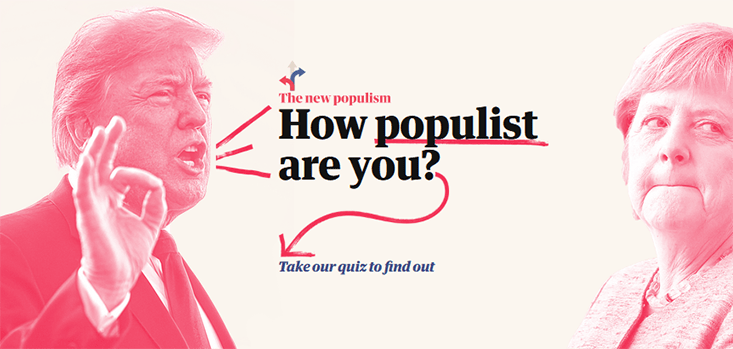 We talk about populism and populists, but have you ever wondered how populist you are and which well-known politicians are closest to your opinions?
Fact or fake?
The spread of fake news and conspiracy theories in social media is closely related to the rise of populism. Can you always make the distinction? Fact or fake?
Collection of Good Practices from European countries on countering populism
From: Vasilia Filippou

The partnership, as it's moving towards the implementation of the project, has collected good practices from all partners' countries on countering populism.
Cyprus, participates in the EU Youth Dialogue, with the Cyprus Youth Council, the Youth Board of Cyprus and the Ministry of Education, Culture, Sports and Youth. This EU mechanism that gives the opportunity to young people and decision-makers to discuss youth related issues. The dialogue is taking place in the framework oof the EU Youth Strategy 2019-2027, which focuses on three main core areas 'connect, engage and empower' and encourages cooperation between the EU countries in respect to all issues concerning young people. Such initiative, protects the European values within the countries participate.
---