At this part of the web platform you find:
Information and thematic articles
Fact or fake – information about fake news and debunking them
A series of animated videos as representation of European achievements and values
---
Information





Populism has been growing strongly throughout Europe for years. Populist parties are clearly represented in parliaments in almost all European countries and their vote share is increasing.





To fully understand populism, it is important to learn about history, and the mechanisms which lead to a certain thing to happen, certain leaders to be in charge... Why not try to listen to marvellous podcasts on history?





At the We-Europeans Online Event on 9 November 2022, Martin Mejstřík informed about populism and its rise in Europe. There is no unified definition of populism but there are commonalities.
---
How populist are you?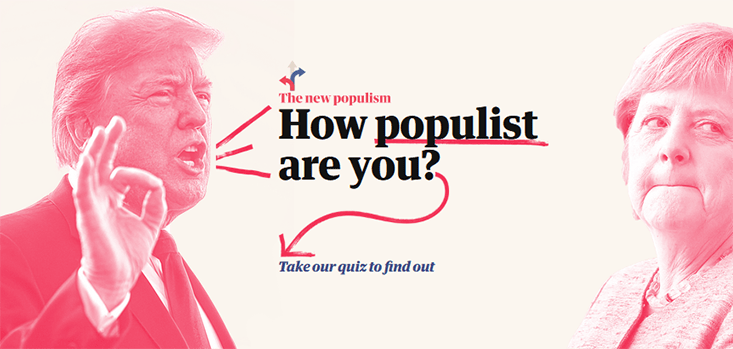 We talk about populism and populists, but have you ever wondered how populist you are and which well-known politicians come closest to your views?
Fact or fake?
The spread of fake news and conspiracy theories on social media is closely linked to the rise of populism. Can you always tell the difference? Fact or fake?