Community of Practice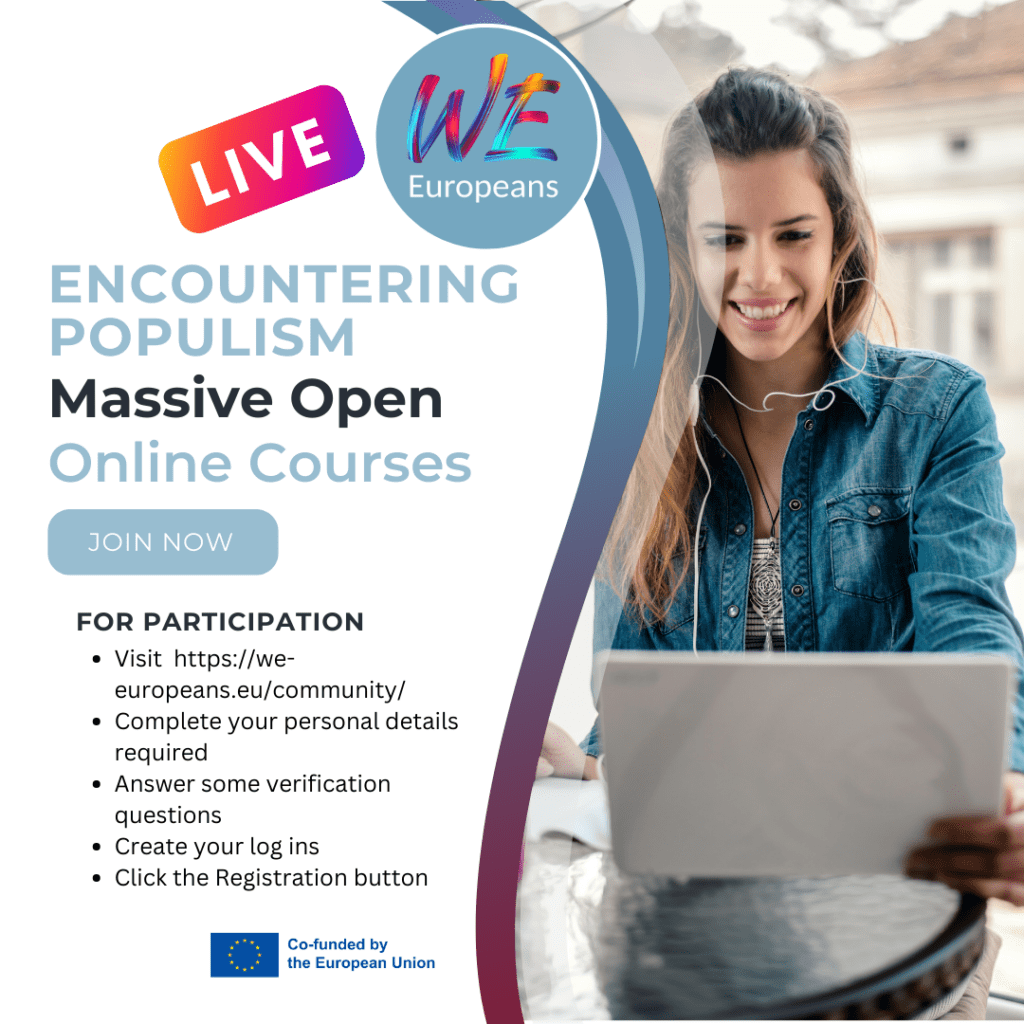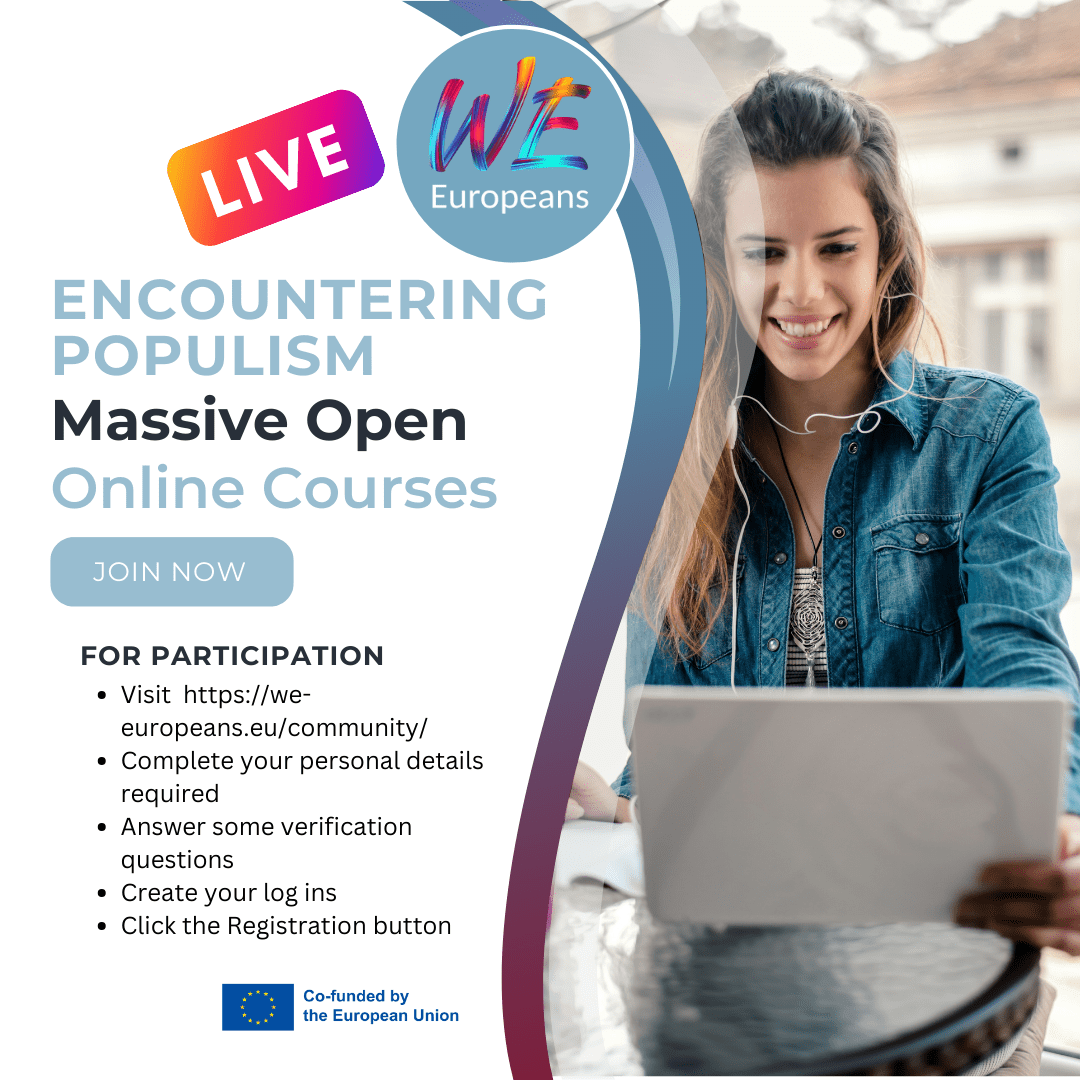 Populism is a global phenomenon, a common problem for many actors who are professionally confronted with it, be it as politicians, journalists, people working in education and civil society institutions, etc. So let's also tackle it together and learn from each other and with each other.
All forms of participation are free of charge and underlie high data protection standards. For this reason, registration is required for participation.
As Community member you can join a unique learning experience with our MOOC. Join now!
---
Why should you join the We-Europeans Community of Practice
to get information about the topic as well as about good practice examples in countering populism
to participate in a MOOC on countering populism and exchange with peers.
to participate in face-to-face and online events
to contribute with blog articles
---
Save the dates
4 October 2023: Populism, transparency and integrity
In an era marked by growing global populism, this event seeks to shed light on the intersection of the crucial themes of populism, transparency and integrity. This thought-provoking event aims to explore the challenges and opportunities that arise when addressing populism while promoting transparency and integrity in both governance and society at large.
Spring 2024: Building democratic values at schools
The role of schools in increasing democratic values will be discussed around the world teachers day. How can educators in different educational levels support the acquisition of skills required to support democratic values and reject populist attitudes that divide society, how to deal with populist learners or colleagues… let´s exchange.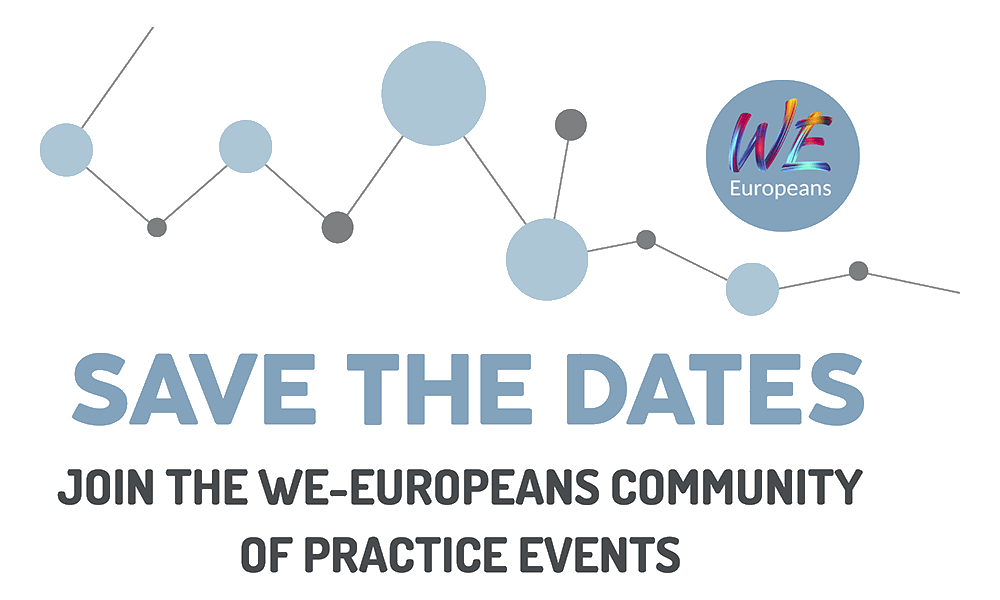 ---
Events
Media in an age of populism and popularisation
4 May 2023, one day after the World Press Freedom Day, our second online event took place. Moderated by Constantin Schreiber, anchor of the German News Show Tagesschau, and Magdalena Scharf from Deutsche Toleranzstiftung, our speakers discussed about freedom of press and fake news.
If you were not able to attend, you can watch the speaker contributions in the YouTube Playlist.
The video of the entire event and the presentations of Prof. Dr. Christian Pieter Hoffmann, Uschi Jonas and Serena Iordache can be seen and downloaded after logging in to the Community of Practice.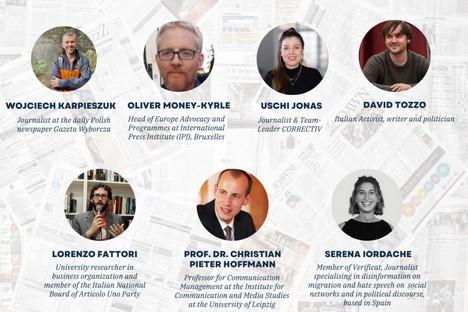 ---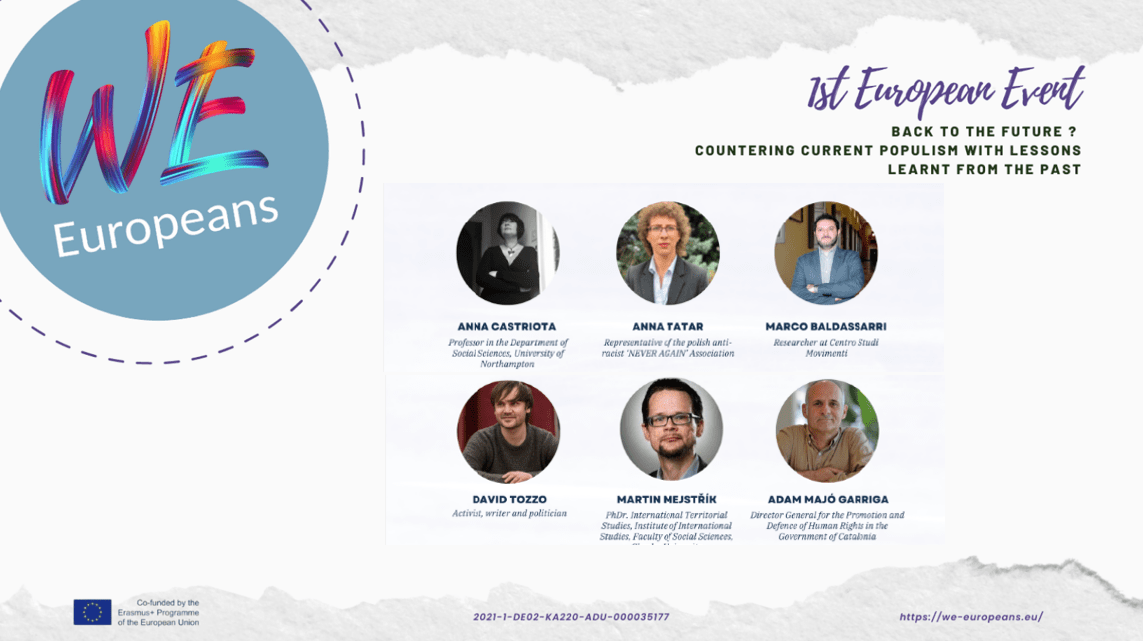 Back to the future – Countering current populism with lessons learnt from the past – documentation of the first event is online
We thank all speakers and participants of the online event on 9 November.
If you were not able to attend, or would like to watch some of the experts' statements again, you can see the complete video recording in the "Our events" section, contributions from the individual speakers and a
summary can be found in the YouTube playlist.