Online Event 4 May 2023, 16 – 18.00 CET
One day after the World Press Freedom Day, the We-Europeans team organised the second online event, dedicated to media and fake news.
Fake news is not a new phenomenon, but through social media a different level of dissemination is reached. The question of how journalists deal with it, how fact-checkers uncover fake news, how the situation of press freedom is when fake news is spread by politicians or even governments – these were the questions our speakers explored.
The event documentation is online.
You can watch the speaker contributions in the YouTube Playlist.
The video of the entire event and the presentations of Prof. Dr. Christian Pieter Hoffmann, Uschi Jonas and Serena Iordache can be seen and downloaded after logging in to the Community of Practice.
---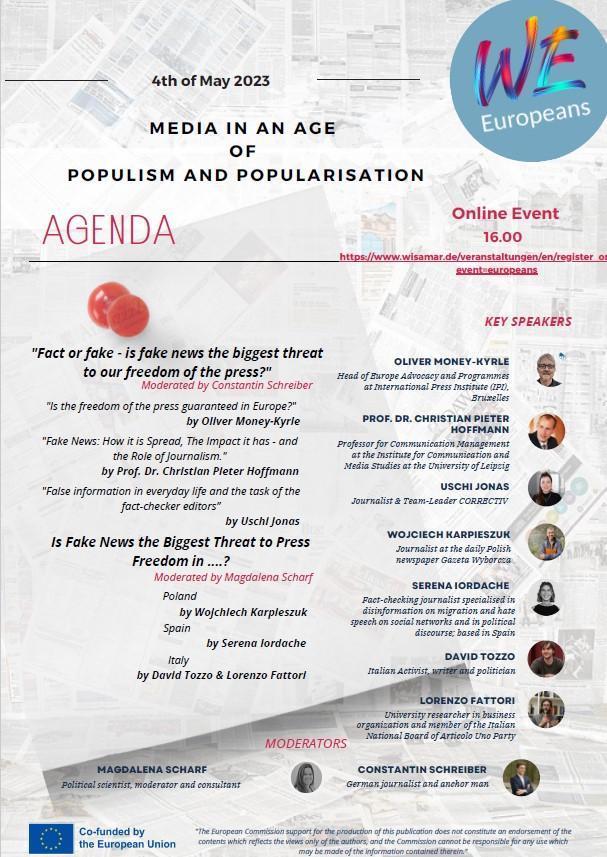 Media in an age of populism and popularisation