This is a gross distortion of what the Scottish Government has said.
In November, a message from Scotland caused a stir on social networks. It said the Scottish Government had "finally" admitted that wearing a mask, which had established itself as an important form of protection in the wake of the corona pandemic, was harmful to health. A "concerted campaign" has allegedly achieved that "the routine wearing of masks in social facilities" should be ended. More than 70,000 users read this claim on Telegram alone.

The author/sender of this supposed news is the blog "The daily skeptic", which criticizes hygiene measures and has already attracted attention in the past with false reports. A spokesman for the Scottish Government rejected this statement to the Reuters news agency and said: "This is a gross distortion of what the Scottish Government has said. We are clear that facemasks have been and remain a crucial preventative measure against the spread of COVID-19."

On September 7th, the Scottish government loosened the regulations on wearing masks in care facilities. Since then, visitors and nursing staff are no longer obliged to wear masks. However, health workers, for example in hospitals and doctor's offices, are still recommended to wear a mask.

Read the post from Twitter

---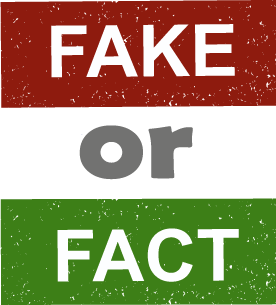 It's a term that everyone knows by now: fake news. Fake news, deliberately scattered disinformation intended to manipulate people. In recent years, the amount of this fake news has increased as rapidly as the number of social media users. Social networks and media in particular are considered the "origin" of fake news.

Scottish Government finally admitted wearing masks is harmful to health